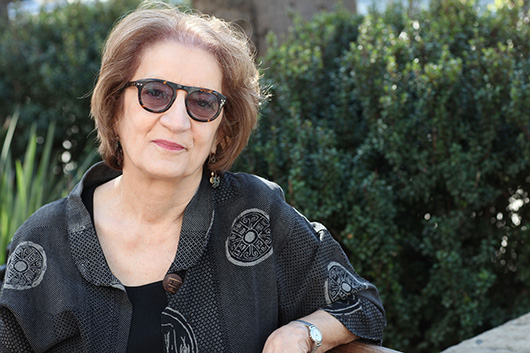 Johanna Demetrakas, Director/Producer
Visionary filmmaker Johanna Demetrakas' first documentary, Womanhouse, about a ground-breaking feminist art installation, won a spot in the Whitney Museum's New American Filmmaker Series, played at the Venice Biennale and was later acquired by the Pompidou Centre in Paris. Her second effort, Right Out of History: The Making of Judy Chicago's Dinner Party, was met with international acclaim at the London and Berlin Film Festivals.
Her recent film Crazy Wisdom was nominated for a Jury award at the Santa Barbara Film Festival. Demetrakas is also an Emmy nominated editor of over two dozen films including:
Bus Rider's Union which she co-directed with legendary cinematographer Haskell Wexler and the Emmy winning Amandla! A Revolution in Four Part Harmony, winner of both the Audience and Freedom of Expression Awards at Sundance.
She is on the faculty of USC's School of Cinematic Arts.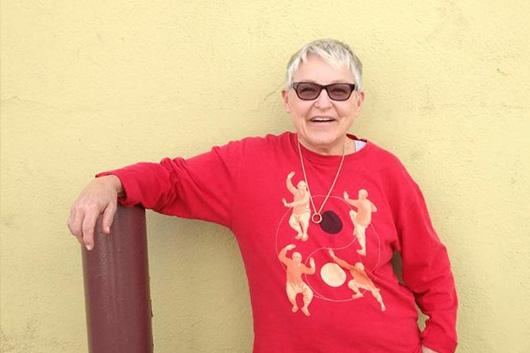 Cheryl Swannack, Executive Producer
Cheryl Swannack worked with Lily Tomlin and Jane Wagner for almost a decade, touring with Lily's one woman show, Appearing Nightly, and producing and developing the Tony Award and New York Drama Desk award winning The Search for Signs of Intelligent Life in the Universe.
She was instrumental in the development of The Women's Building, a Los Angeles cultural center, performance and gallery space. She's worked with Judy Chicago, June Wayne, Sheila de Bretteville, Arlene Raven and Kate Millett.
Swannack's film and television credits include: Is There Anybody Out There, NOVA, SEX IS, Lily for President, Lily Sold Out and All of Me.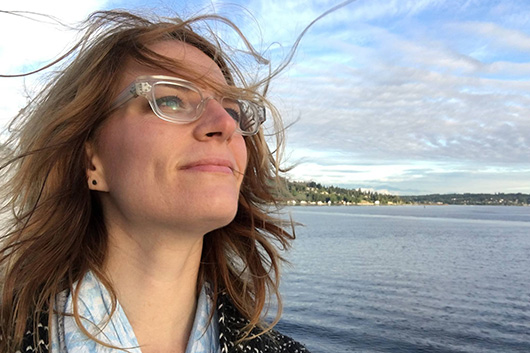 Lisa Remington loves the collaborative nature of documentary filmmaking and revels in both the practical and creative challenges of every project.
She's produced almost two dozen documentaries including: Nathaniel Kahn's The Price of Everything, Grand Jury Prize nominee at Sundance, recently picked up by Dogwoof and HBO, Rory Kennedy's touching portrait of her mother, Ethel, also for HBO, Davis Guggenheim's short for the Obama campaign, The Road We've Traveled and Jessica Yu's Sundance celebrated short ForEveryone.net for the Ford Foundation.
Remington co-produced Sundance Grand Jury Prize nominee Cesar's Last Fast, Participant Media's Countdown to Zero, directed by Lucy Walker and collaborated with Robert Greenwald on Iraq For Sale: The War Profiteers and the Freedom Files, a 9-part series for PBS.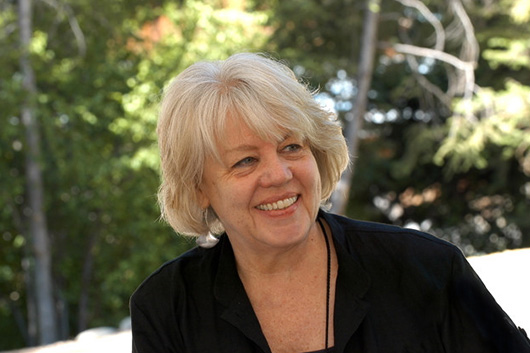 Gifted storyteller, Kate Amend edited two Academy Award winning documentaries, Into the Arms of Strangers and The Long Way Home. She's also the recipient of the International Documentary Association's inaugural award for Outstanding Achievement in Editing, the ACE Eddie Award and an Emmy nomination for her recent film, The Case Against 8.
Amend broke into the documentaries as an apprentice editor on Johanna Demetrakas' Right Out of History. Since then, she's brought her unique creative sense to dozens of films including: Sound of Redemption, First Position, Jimmy Carter Man from Plains, and the Netflix Series, The Keepers.
Amend represents the Documentary Branch on the Board of Governors of the Academy of Motion Picture Arts and Sciences. She is on the faculty of USC's School of Cinematic Arts and is an advisor at the Sundance Documentary Edit and Story Labs.
Kristy Tully, Director of Photography
An early student of sociology, Kristy Tully began her filmmaking career as a grip and an electrician, then spent the next ten years honing her lighting skills. When she finally transitioned to cinematography, her focus turned to documentaries, utilizing what she calls "an intuitive, interested camera" to tell visual stories.
She teamed with Robert Greenwald and Brave New Films as cinematographer on Walmart, the High Cost of Low Price, The ACLU Freedom Files and Making a Killing: Guns Greed and the NRA. Tully also brought her intuitive eye to a number of projects including: 30 for 30, In their Boots, Sierra Club Chronicles and the ground-breaking television event Stand Up to Cancer.
Pablo Bryant, Cinematographer
Pablo Bryant has been working in documentary film for a decade. As a Director of Photography his work includes: Crazy Wisdom, Cargo, and Master. He's brought his cinematography talents to a number of projects including: The Vanishing of the Bees, Tulko, Relocation Arkansas and Valentino's Ghost.
In addition to his work as a cameraman, he produced and directed Stand Up for Kids, a documentary short about the epidemic of homeless children. Bryant's directorial debut feature documentary Cartooning from the Deep Endrecently won the Audience Choice Award at the Austin Film Festival and the Slamdance Grand Jury Prize for Best Documentary.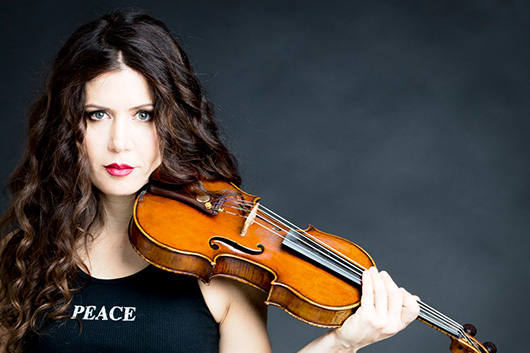 Lili Haydn has been called "the Jimi Hendrix of the violin." Her critically acclaimed recordings as a solo artist have been NPR favorites. She's contributed music and appeared on numerous TV shows, including The Tonight Show and Californication.
Known for her legendary collaborations, she's played violin, sung, and opened for everyone from Roger Waters to Herbie Hancock, Sting, Jimmy Page, Robert Plant, the Los Angeles Philharmonic, and George Clinton's P-Funk All Stars.
Haydn's film composing career began as the featured violin and voice for Hans Zimmer, followed by a fellowship with the Sundance Institute soon blossoming into over a dozen features including: The Horse Boy, The Sublime and Beautiful, The House That Jack Built, ANITA, and the award winning series Transparent.
Bret Cornish, Associate Editor
With a strong background in documentary and fiction, Bret Cornish is a filmmaker with skills ranging from editing to directing to animation and visual effects. A recent MFA graduate from the USC school of Cinematic arts, he worked as an assistant editor on a number of documentary features including: Telescope, directed by Nathaniel Kahn and James Turrell: You Who Look, directed by Jessica Yu.
Cornish was the recipient of the Best Editor Award from the First Look Film Festival for the documentary short Carry Me Home. He also edited Paper Lotus, an official selection at the Palm Springs International Shortfest and 30-Love, winner of the best Canadian short at the Montreal World Film Festival.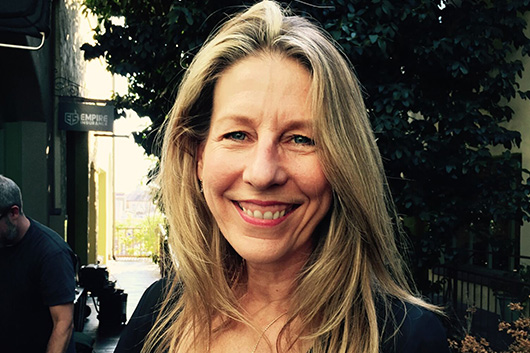 Gretchen Landau, Producer/Social Media Producer
For over a decade Gretchen Landau was the media sales and marketing strategist for pop culture giants Disney, ABC, ESPN and MTV. She recently served as production supervisor for Academy Award winner, Francis Ford Coppola's experimental film workshop, Distant Vision.
Her producing credits include a series of award winning short films with producing partners Mindy Cohn and Michael Allen along with the documentary Folk, directed by Sara Terry. Landau is the co-founder of Impact Squared Productions, a social media marketing and crowdfunding company geared towards the arts and entertainment industry.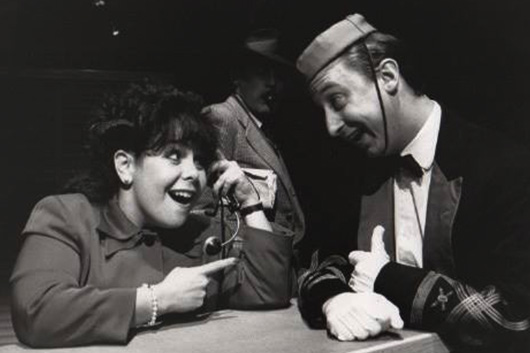 Jeryl Jagoda, Producer/Social Media Producer
Jeryl Jagoda is the Co-Founder of Impact Squared Productions, a social media management and crowdfunding company that helps films and businesses create their online presence and develop outreach strategy.
She has successfully built Internet footprints for a diverse range of clients, including authors, TV personalities, travel agencies and Web/New Media programs. She has been instrumental in pioneering Social TV through her work with high-profile shows Entertainment Tonight, The Insider, and The Ricki Lake Show, to establish their online communities.
With Social Media, Jeryl has been able to leverage her extensive experience in networking and communications into the brave new world of social media marketing and crowdfunding. She is known for "dragging people tweet first" into the Social Media Frontier.